Birkholz Appraisal, Inc., a Residential Real Estate Appraisal Company serving Sarasota County, Manatee County, and Charlotte County with Professional Real Estate Appraisal services and a history on Florida's central gulf coast dating back to 1989.
Our knowledgeable staff of State-Certified Residential Real Estate Appraisers is recognized for providing our clients with the highest degree of professionalism, accuracy, and fast service that has become our hallmark. Contact us today for assistance relating to:
* Purchases or Sales
* Refinance Transactions
* Income Property Investors
* Insurance Valuation
* Real Estate Valuations
* Divorce Settlements
* Refinance Transactions
* Bankruptcy
* Assessment Review
* Foreclosure, Short Sales
* Deceased Estates
* Home Owner / Sellers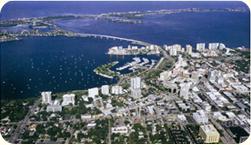 Birkholz Appraisal Inc.
Office: (941) 373-6700
Fax: (941) 373-6703
Martin's Cell: (941) 780-9035
Email: ba@birkholzappraisal.com


We provide our nationwide client base with professional, quality residential real estate appraisals, prepared using the most up-to-date data gathering systems available, assuring the level of accuracy and expertise our customers have grown to enjoy.
In our fluid marketplace, with real estate in the area ranging from multi-million dollar gulf front estates to retirement bungalows, a solid local background is essential. We serve that need with Corporate Headquarters in Sarasota county, and offices in Manatee and Hillsborough counties.


With recent changes in the real estate and banking industries, an appraisal firm with long standing experience and a reputation for integrity is a necessity. Whether you are a mortgage lender or real estate attorney or an individual thinking of buying, selling, insuring or refinancing; you deserve service that you can depend on for the highest quality. Please feel free to contact owner Martin Waldman to discuss any of your real estate valuation needs.
Birkholz Appraisal Inc.
7361 International Place Unit 404
Sarasota, FL 34240